Ballerinas and Other Flat Shoes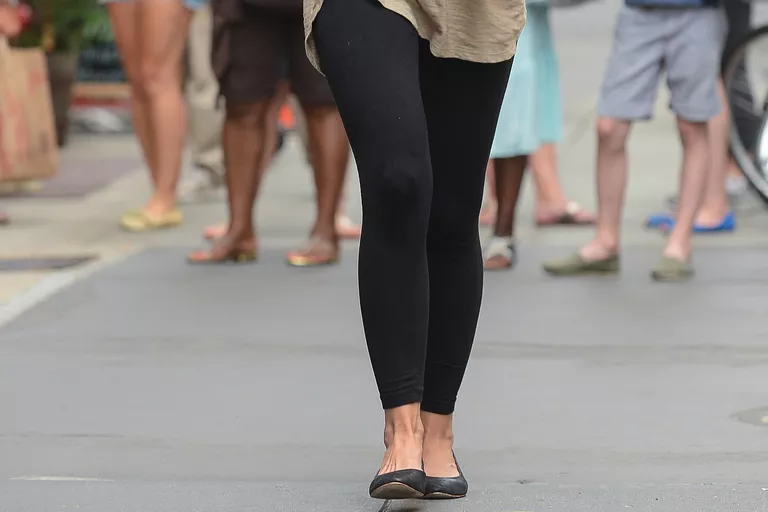 Ballerina flats are a perennial favorite to pair with leggings. It's no wonder: They have their slim, streamlined looks in common.
The low cut of ballerina flats means that the tops of your feet will still be exposed. This is a good thing because it creates a visual break between the shoes and the leggings, but neither item overpowers the other. Plus, that little wedge of skin calls attention to the style both above and below it.