Mercedes-Benz is going all in on electric cars.
On Monday, Daimler, the automaker's parent company, said that Mercedes will sell electrified versions of all of its models by 2022. And on Tuesday, the company showcased an all-electric concept car, dubbed the Mercedes Concept EQA, that hints at what its future electric compact cars might look like.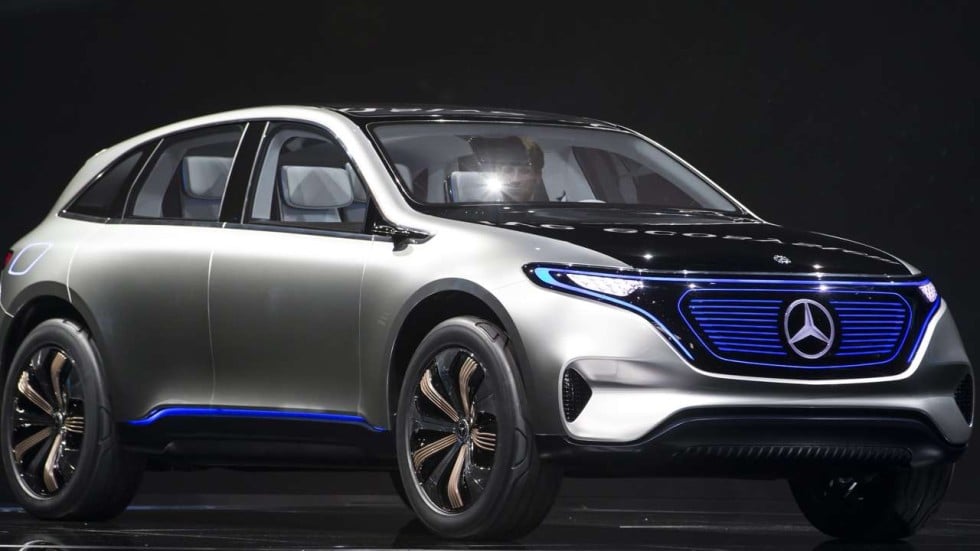 While the company didn't say whether the EQA would go into production, the company did make clear that the compact segment was important to it.
"The Mercedes-Benz Concept EQA proves that we are serious about introducing electric mobility throughout the portfolio," Dieter Zetsche, CEO of Daimler AG and head of Mercedes-Benz Cars, said in a statement.
And from the details Mercedes has shared about the Concept EQA, it looks like the carmaker is thinking about taking on Tesla's mass-market Model 3
Here's a closer look at the EQA concept and how it stacks up against Tesla's newest vehicle.
The Concept EQA is an all-electric concept car designed for the compact segment.
Both the EQA and the Model 3 are compact vehicles that can fit five adults.
The wheelbase of the Model 3 is 113.2 inches, which is slightly longer than the EQA's wheelbase of 107.4 inches.
The Concept EQA has two electric motors and a range of about 400 kilometers, or about 250 miles per charge.